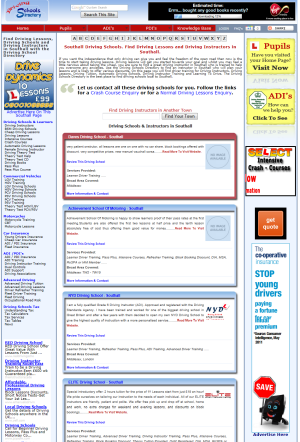 There will only be one of these 'Top Listings' per town so, first come first served unfortunately.
Featured Listings are displayed above standard listings on all of our local towns pages - they are then displayed in a random order.
It is well known that when potential pupils browse a web page of listings, just like in search engine results, they are more likely to click the top listing first. That is why anyone with a website will want to firstly get onto the first page of Google and then get as high up that page as possible.
You can now have your driving school listed at the very top of a local towns page on our directory and to further encourage a potential pupil to look at it, it is presented in a different colour to the other Featured Listings.
To benefit from this you will need to already have a Featured Listing and as we can only have one Top Featured Listing per town, that position should not already be occupied by another driving school.
You can check if the Top Featured Listing is already taken by typing your town choice in the box below: