DIA (Driving Instructors Association)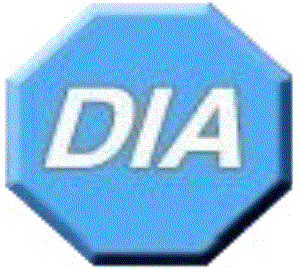 Founded in 1978 to represent the interests of the professional driving instructor, the DIA is regularly consulted by all the relevant Government bodies, has representation in Parliament, and enjoys influence in Europe and throughout the world. Becoming a member will help give you and the driver training industry a voice for the future as well as offering a host of invaluable membership benefits such as professional indemnity and public liability insurance, competitive insurance, an up-to-the-minute news service, business advice and career development opportunities.
MSA (Motor Schools Association)

The MSA exists to provide Information, Representation and Services to Driving Instructors throughout Great Britain.
To advise and assist the public in obtaining high quality driver training and to advise them accordingly.
To work with government their departments and agencies to seek measures to reduce road accidents.
RoSPA (Royal Society for the Protection of Accidents)

RoSPA has been at the forefront of promoting road safety in this country and abroad since its beginning in 1917. Driver & Fleet Solutions can therefore call upon a wealth of experience in working both in the UK and abroad. This enables us to provide a wide variety of services, such as company safer driver membership schemes and a range of training courses including: driver development courses, advanced driving instructors and motorcycle instructors' courses, minibus courses, personal safety, chauffeurs, banksman, and driving in the UK (for holders of foreign driving licences).

Over the years we have been a forceful campaigner for change on key issues affecting drivers, pedestrians and other road users. But we have also built an unrivalled reputation as an innovative provider of risk management and fleet solutions including driver and rider related training.

Adopting a 'solutions' driven approach we currently design and deliver an extensive portfolio of courses for fleet drivers, fleet managers, road safety professionals and members of the public, including BTEC and DSA approved.
IAM (Institute of Advanced Motorists)

The aims and objectives of the Institute of Advanced Motorists (the IAM) are very simple:-

1. To improve the standard of driving (and riding) on the UK roads.
2. The Advancement of Road Safety.
3. The Administration of an Advanced Test.

We try to match those aims and objectives by working in the following ways:-

1. We are a totally independent organisation (as a registered Charity).

We are therefore not "owned" or financially dependent on any commercial organisations who might have a vested interest in a narrow aspect of road safety. Our financial support comes from our >112,000 Members throughout the UK (and beyond) who pay a small annual Membership fee to retain their membership of the IAM (having already passed the IAM's Advanced Driving or Riding Test) and support what we do. Because of that support from people who have taken an interest in their own driving standard, we have a tremendous depth of practical knowledge available.

2. We can offer a "rounded" approach to Road Safety because we are not a "single issue" body.

Our staff have a wide background in Road Safety and the background of the Trustees of the IAM cover many of the areas and emergency services vital to Road Safety. As a body, we are widely respected throughout the Road Safety industry because of our background, expertise, and experience. We are consulted (and advise) all the major players, including the Government, on all aspects of Road Safety because of our genuine interest and involvement in Road Safety.

3. The IAM's Advanced Driving Test is recognised and accredited by the Driving Standards Agency (DSA).

The Advanced Driving Test has been in existence since 1956 (and the Advanced Riding Test since 1976) and details of those are described under the Menu item above of ADVANCED TEST. Due to the existence of 207 (as at 1/11/2004) local IAM Affiliated Groups throughout the UK to date, all charitable organisations in their own right, the support for people wanting to prepare for and pass the IAM's Advanced Test is unparalleled throughout the UK. While no attempt has been made to try and quantify that support but with that many local IAM Groups and an average of 100 people in each .... well, you can do the maths as easily as I can but it is a LOT of people. The support of those Groups mean that the Advanced Test is available and probably achievable for ANYBODY who has an interest in improving their driving skills.

By "improving their driving skills" we are not talking about those who want to enter motorsport but anybody who feels the way that drivers are left to their own devices once they have passed their "L" test is not good enough, or even that the nature of driving has changed since they passed their "L" Test, especially in todays unforgiving traffic and roads.

Those aims were set in the late 1950s and are still relevant today. Too many people are being killed or seriously injured on our roads each and every year and it is well known that the majority of accidents are caused by Driver Error. Educate the driver into a better way of driving and the accident rate will fall - it's drivers that cause accidents, not cars. While educating drivers is not explicity one of the IAMs objectives, that is what we try to do (and do the best) because that meets all the other objectives.

Summing up, WE CAN OFFER YOU A GENUINE "SKILL FOR LIFE".